Spese di spedizione
Italia: gratuite sopra i 65 €
Europa: gratuite sopra i 200 €
Composition
Shape- NEW Collection "SPRING WATER" - Palette 14
made of poplar wood, laser cut and hand painted
Dress
blue silk and brown tulle skirt, yellow satin bow and embroidered cotton ribbon
Accessories
shaped velvet bag with bright detail
Angel size
height 23 cm
Support
cardboard made of ivory-colored recycled paper 16x30 cm
an ANGEL to thank
A keeper can say THANK YOU in many ways.
ANGELS are here for this, to make LIGHT.
We make them by hand, one by one, with patience and passion here in FRIULI.
ANGEL in poplar wood painted and dressed by hand, blue silk dress and brown tulle skirt, yellow satin bow and cotton embroidered ribbon; shaped velvet bag with luminous detail.
Treat yourself to yourself or to WOMEN in leg
It's like saying "THANK YOU for your commitment"
It's pure poetry
It can be framed(look at our shell frames)or not
It's as light as a smile
You can get attached to it
It has a delicious and fragrant packaging
Delivery times: our hands are fast and the couriers too.
IT IS DEDICATED TO WOMEN
who work every day to support their family, community or those in need of help
have a broad vision of the present
they move in a broadened horizon where their commitment will give certain results
trust in the FUTURE
those who sow wisely reap abundant fruit for all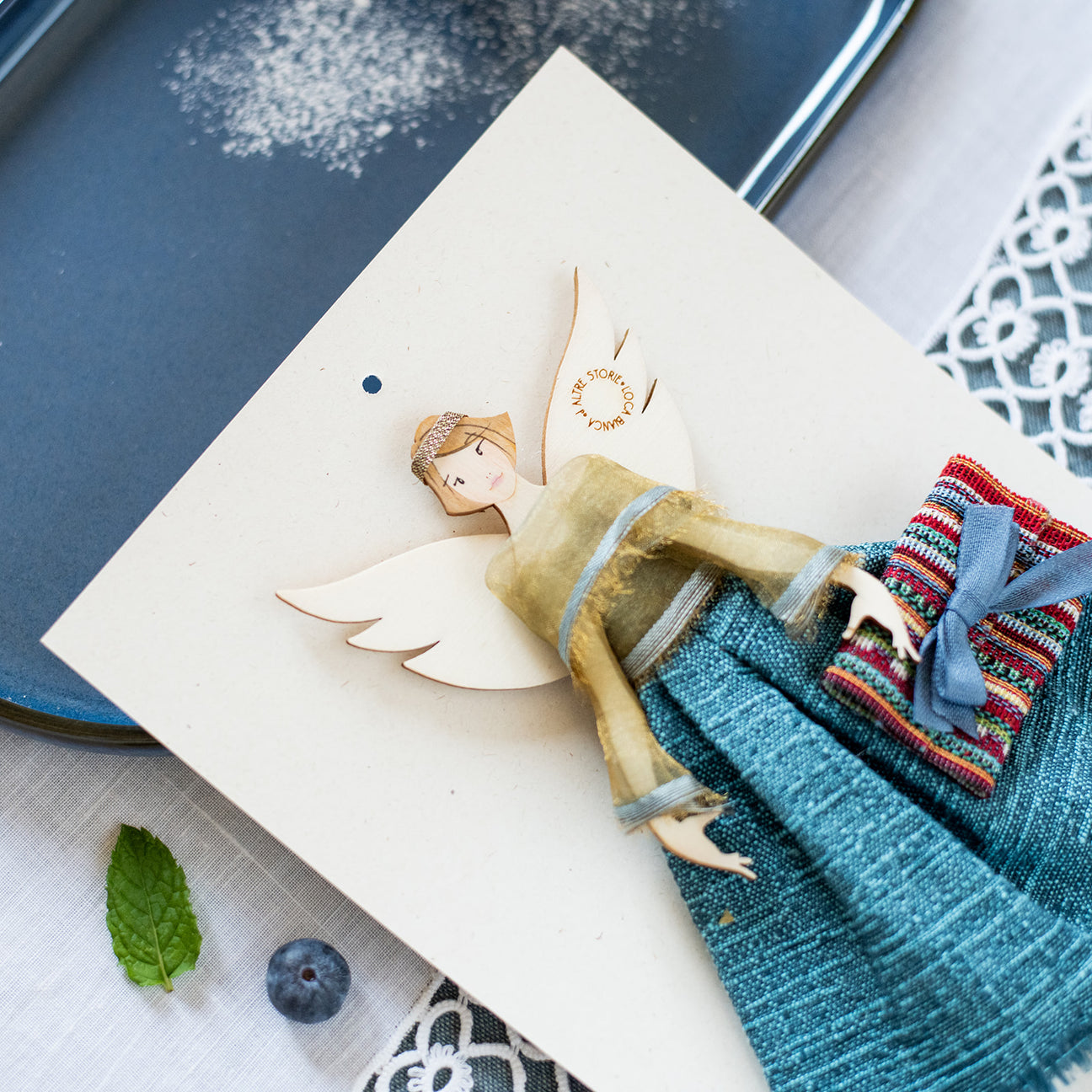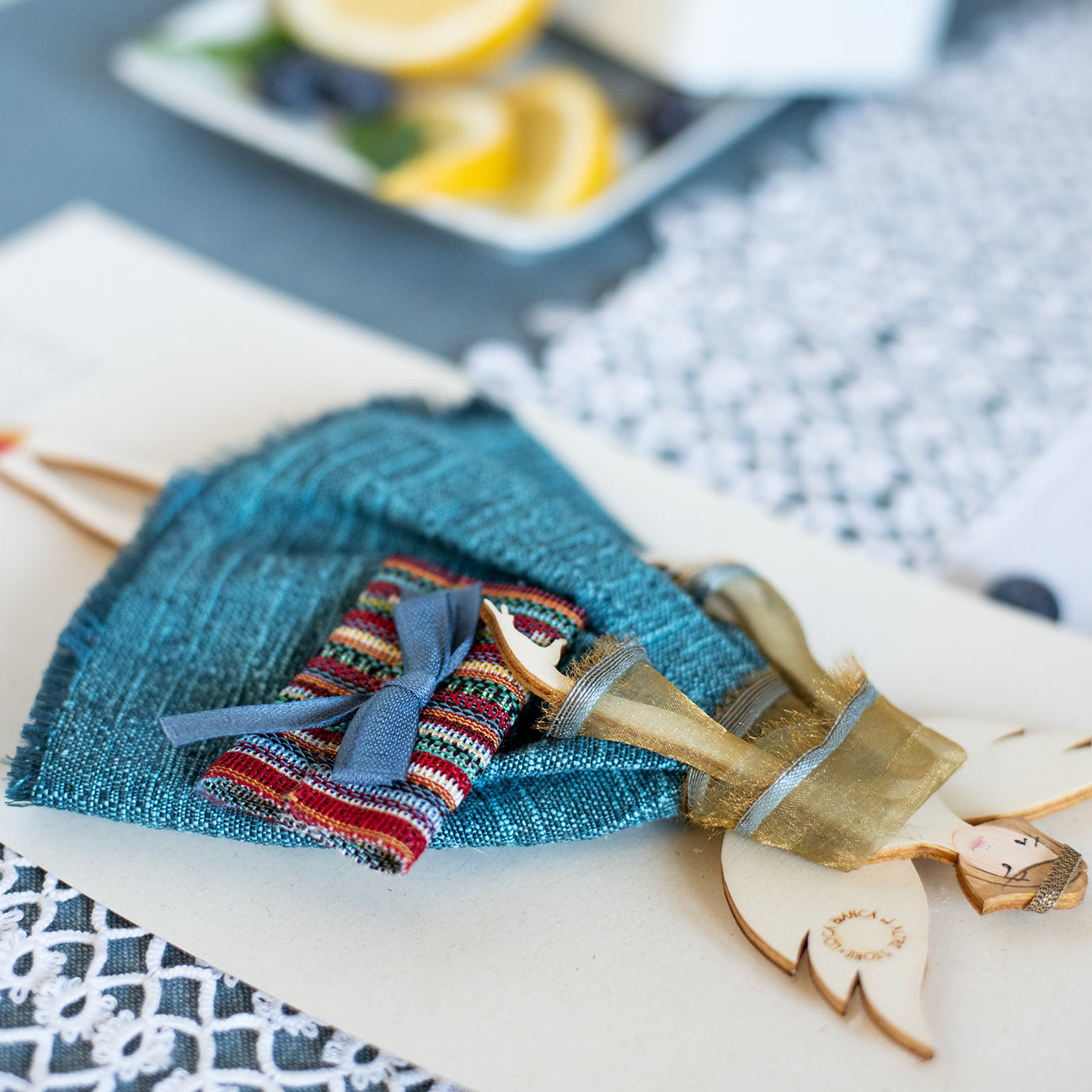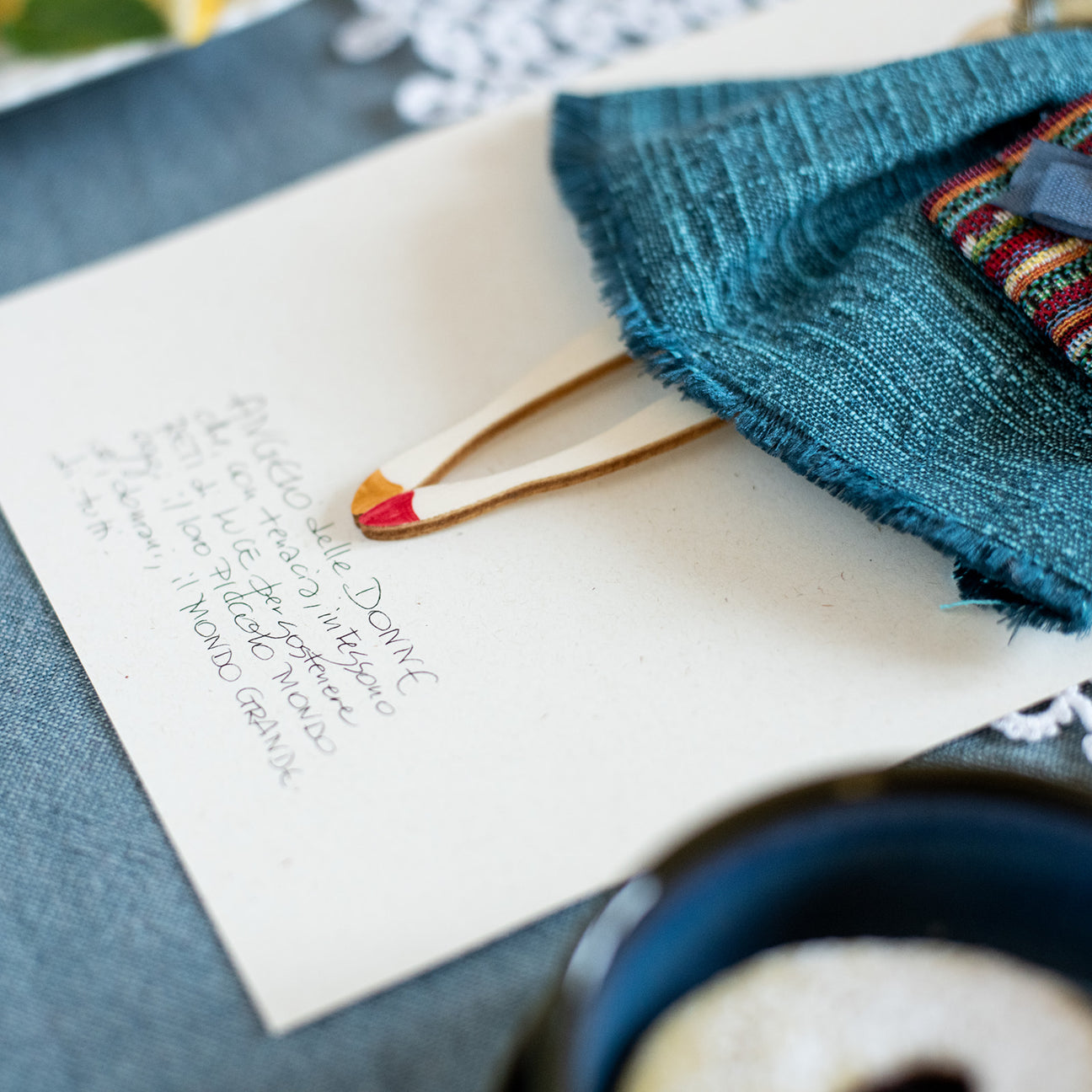 ---