Spese di spedizione
Italia: gratuite sopra i 65 €
Europa: gratuite sopra i 200 €
Composition
Shape - NEW Collection "FOREST FRUITS" - Palette 15
made of poplar wood, laser cut and hand painted
Dress
made of sage green linen, printed linen with floral design and embroidered white cotton ribbon
Accessories
wind rose made of wood
Angel size
height 23 cm
Support
cardboard made of ivory-colored recycled paper 16x30 cm
an ANGEL to celebrate
Sometimes a small gesture is enough to celebrate, an ANGEL manages to say "good/or" "congratulations" "you are very strong" in a special way that only knows him.
The ANGELS are here for this, to make LIGHT.
We make them by hand, one by one, with patience and passion here in FRIULI.
ANGEL in poplar wood painted and dressed by hand, dress in sage green linen, linen printed with floral design and embroidered white cotton ribbon; wind rose accessory in wood.
It is given to oneself or to those who reach a dreamed destination
It is like saying BRAVA/O or CONGRATULATIONS
It's pure poetry
It can be framed(see the our shell frames) or not
It's as light as a smile
You can get attached to it
It has a delicious and fragrant packaging
Delivery times: our hands are fast and the couriers too.
IMPORTANT ACHIEVEMENTS must be celebrated,
mark fundamental passages of our life, moments in which we reap the fruits of our commitment
with lightness and poetry
A special ANGEL will remain over time as a beautiful memory of those who supported us
with the warmth of a hug
will witness the turning point in which we changed our lives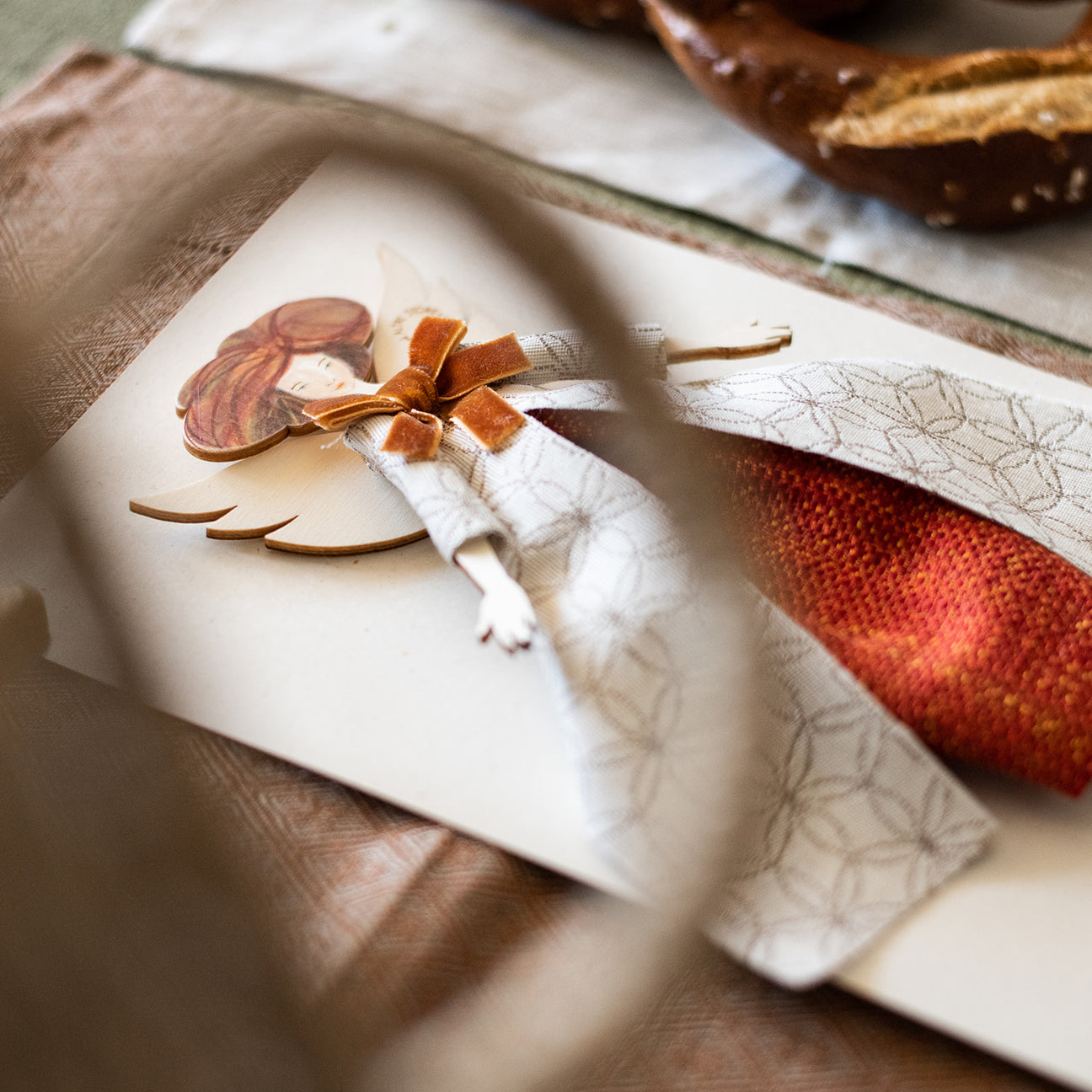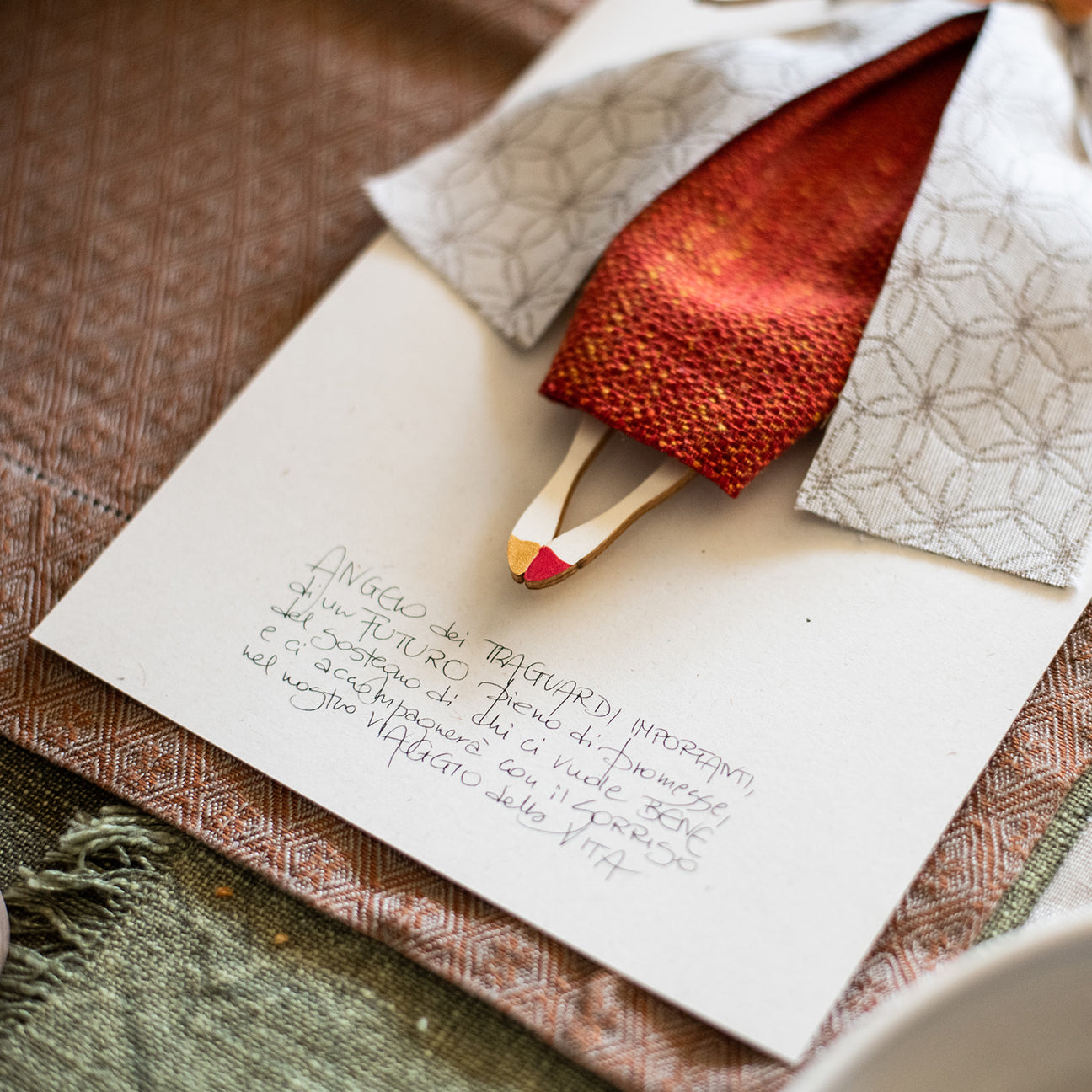 ---