Spese di spedizione
Italia: gratuite sopra i 65 €
Europa: gratuite sopra i 200 €
Composition
Shape - NEW Collection "FOREST FRUITS" - Palette 15
made of poplar wood, laser cut and hand painted
Dress
made of cotton with liberty design, sage-colored shantung top and satin bow
Accessories
small white wooden heart
Angel size
height 23 cm
Support
cardboard made of ivory-colored recycled paper 16x30 cm
an ANGEL to witness
A keeper can accompany us and help us find the courage to be free.
The ANGELS are here for this, to make LIGHT.
We make them by hand, one by one, with patience and passion here in FRIULI.
ANGEL in poplar wood dressed and hand painted, cotton dress with liberty pattern, sage-colored shantung bodice and satin bow; small white wooden heart pendant.
It is given to oneself or to a "happy heart"
It is like breathing a breath of clean air
It's pure poetry
It can be framed(look at our shell frames) or not
It's as light as a smile
You can get attached to it
It has a delicious and fragrant packaging
Delivery times: our hands are fast and the couriers too.
The energy of POSITIVE THINKING
has a powerful self-regenerating force
moves the horizon
each of us can do it
create a different FUTURE
being aware of your resources helps you make the right choices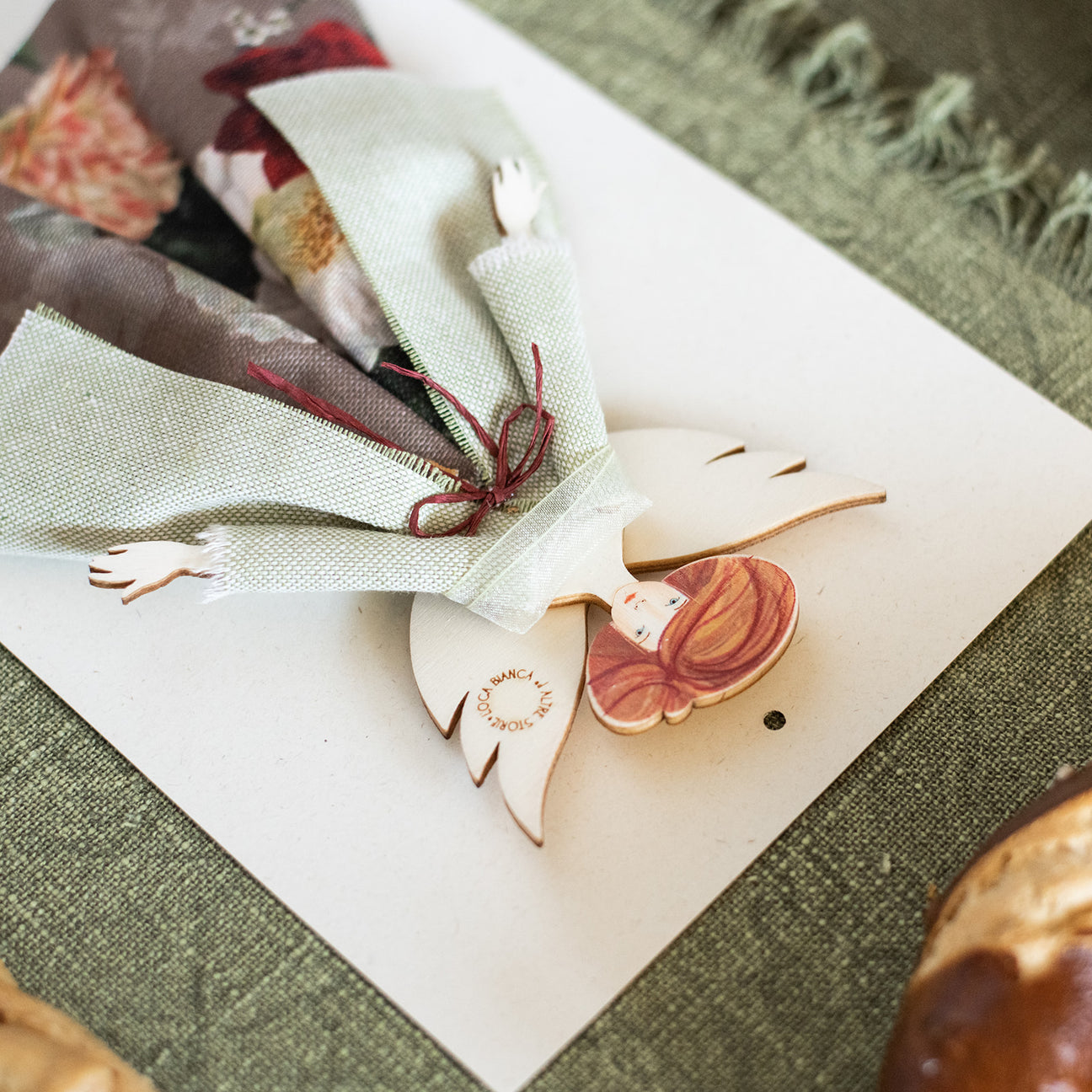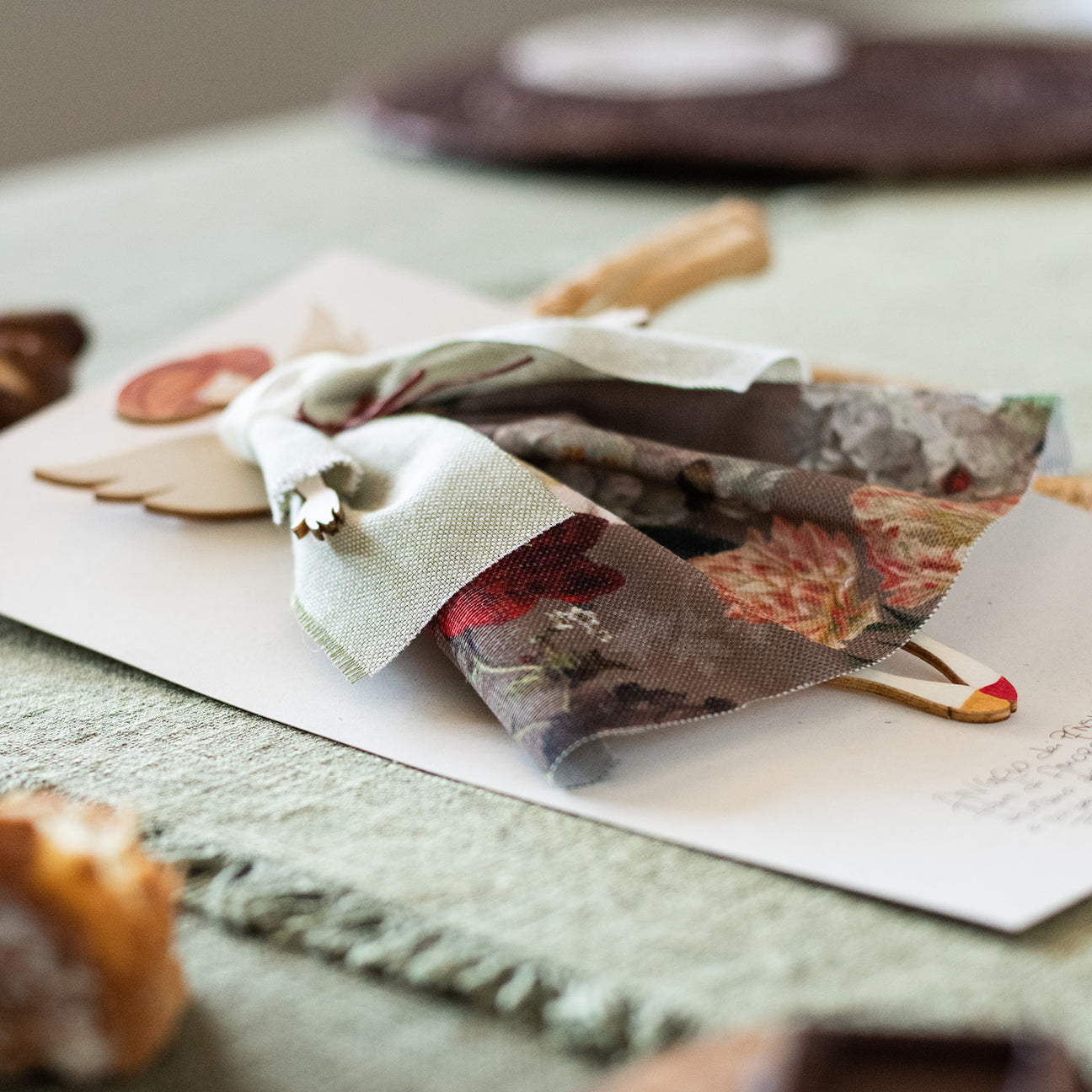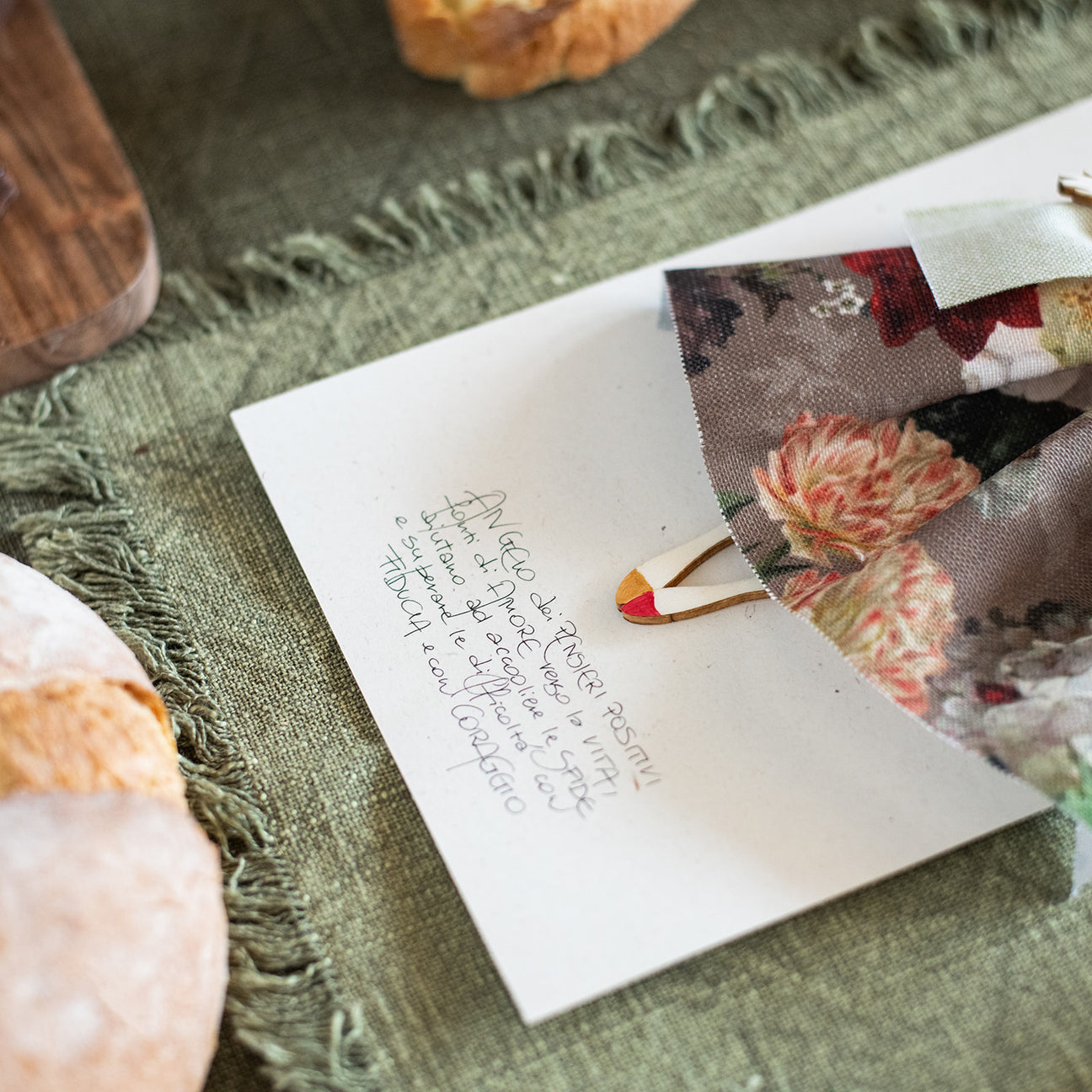 ---