Spese di spedizione
Italia: gratuite sopra i 65 €
Europa: gratuite sopra i 200 €
Composition
Shape - "CLASSICS" collection
Double shape made of poplar wood with hand painted details
Dress
made of white satin and cotton, lace and organza bow for the bride, black satin bow tie for the groom
Angel size
height 18 cm
Support
Cardboard made of ivory-colored recycled paper 16x30 cm
a pair of ANGELS to remind you at all times
that LOVE is the brightest force.
The ANGELS are here for this, to make LIGHT.
We make them by hand, one by one, with patience and passion here in FRIULI.
WEDDING Angels made of painted poplar wood and hand-dressed, goan in white satin and cotton blend, lace and organza bow for the bride; black satin bow tie for the groom.
Give it to the NEWLYWEDS
It's like breathing a breath of clean air
It's pure poetry
It can be framed (see ourshell frames)or even not
It's as light as a smile
You can get attached to it
It has a delicious and fragrant packaging
Delivery times: our hands are fast and the couriers too.
LOVE as a celebration of LIFE
an unforgettable day, a great emotion, the beginning of a new journey
to the DISCOVERY of a common journey
TOGETHER, a word full of hope
that will change the horizon
where the goal is the JOURNEY TOGETHER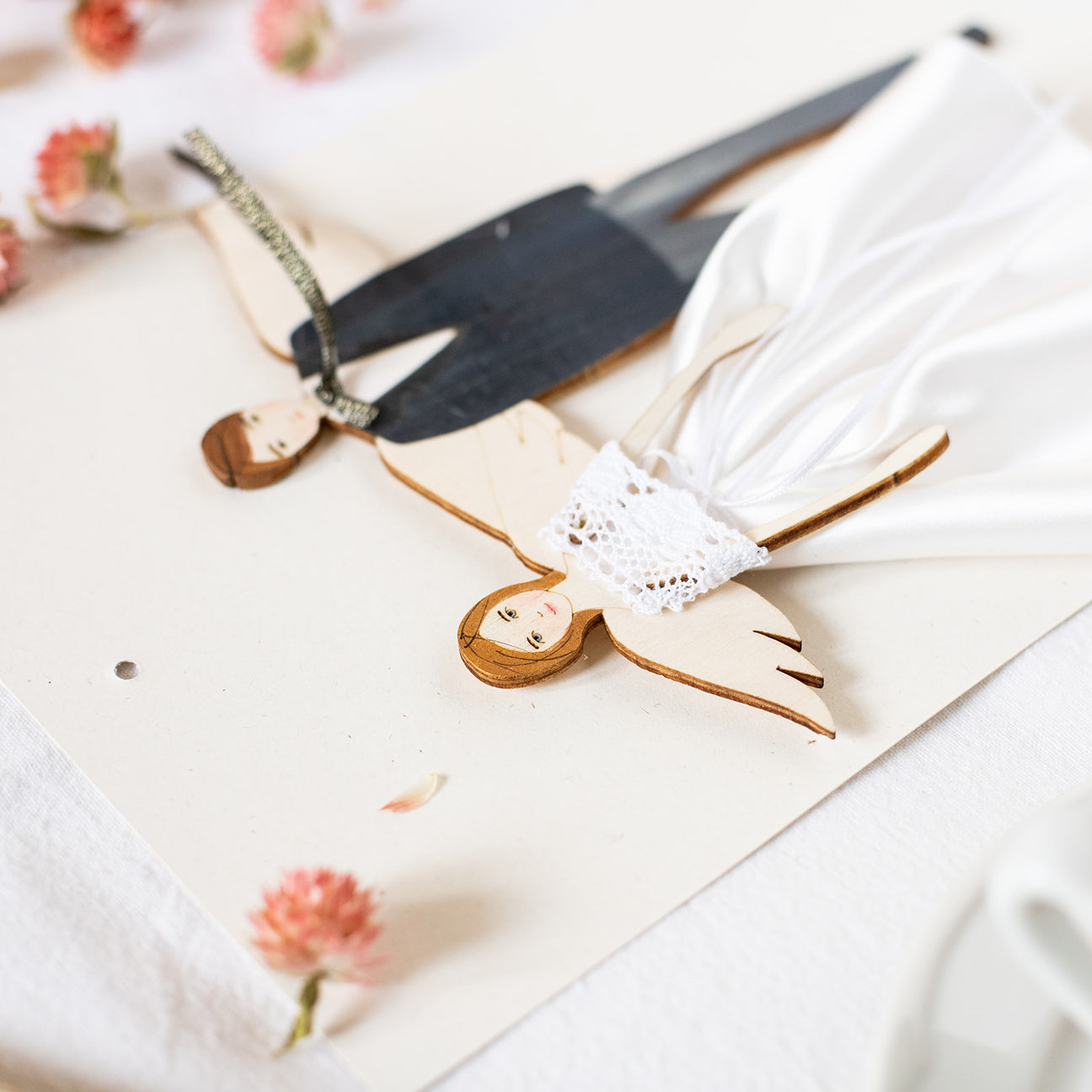 ---