Spese di spedizione
Italia: gratuite sopra i 65 €
Europa: gratuite sopra i 200 €
Composition
Shape - "CLASSICS" collection
made of poplar wood, laser cut and hand painted
Dress
yellow silk, purple lace and satin top
Accessories
poplar wood house and cat
Angel size
height 23 cm
Support
cardboard made of ivory-colored recycled paper 16x30 cm
an ANGEL to thank
A keeper can say THANK YOU in many ways.
ANGELS are here for this, to make LIGHT.
We make them by hand, one by one, with patience and passion here in FRIULI.
ANGEL in poplar wood decorated by hand, yellow silk dress, purple lace and satin ribbon bodice; accessories in poplar wood in the shape of a cat and a house.
It is given as a gift to celebrate an old or new HOME, a physical place or a human artefact
It's like saying THANK YOU because this place always welcomes us and consoles us
It is pure poetry
It can be framed (see ourshell-frames) or not
It's as light as a smile
You can love
It has a delicious and fragrant packaging
Delivery times: our hands are fast and the couriers too.
Our HOME is where our HEART is fine
a beloved physical place, but not necessarily built with lime, brick and concrete
where return
a place that welcomes our old roots or the new ones that are growing now
whenever we need peace and balance
we will return there, even if only in thought, perhaps accompanied by a discreet caretaker who supports us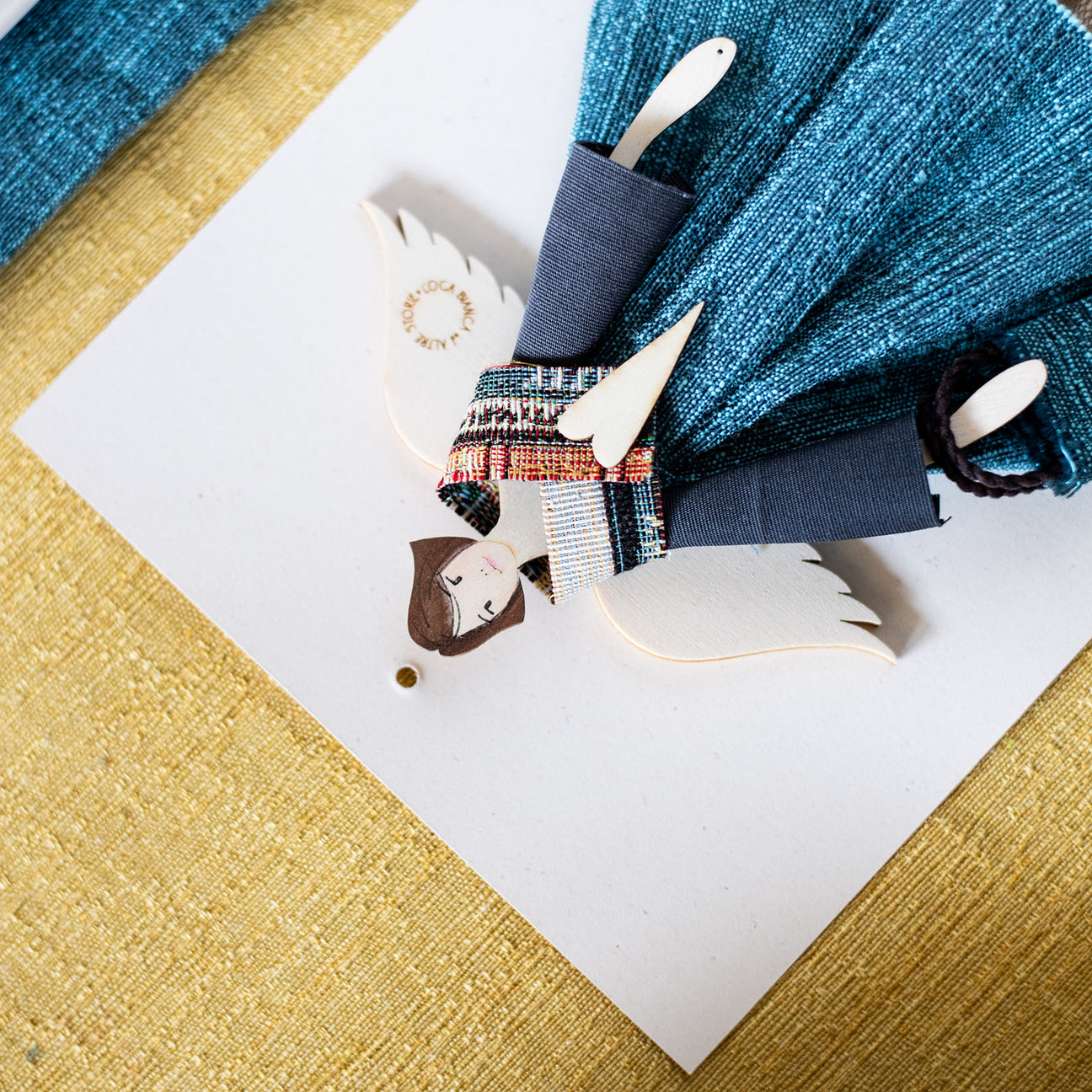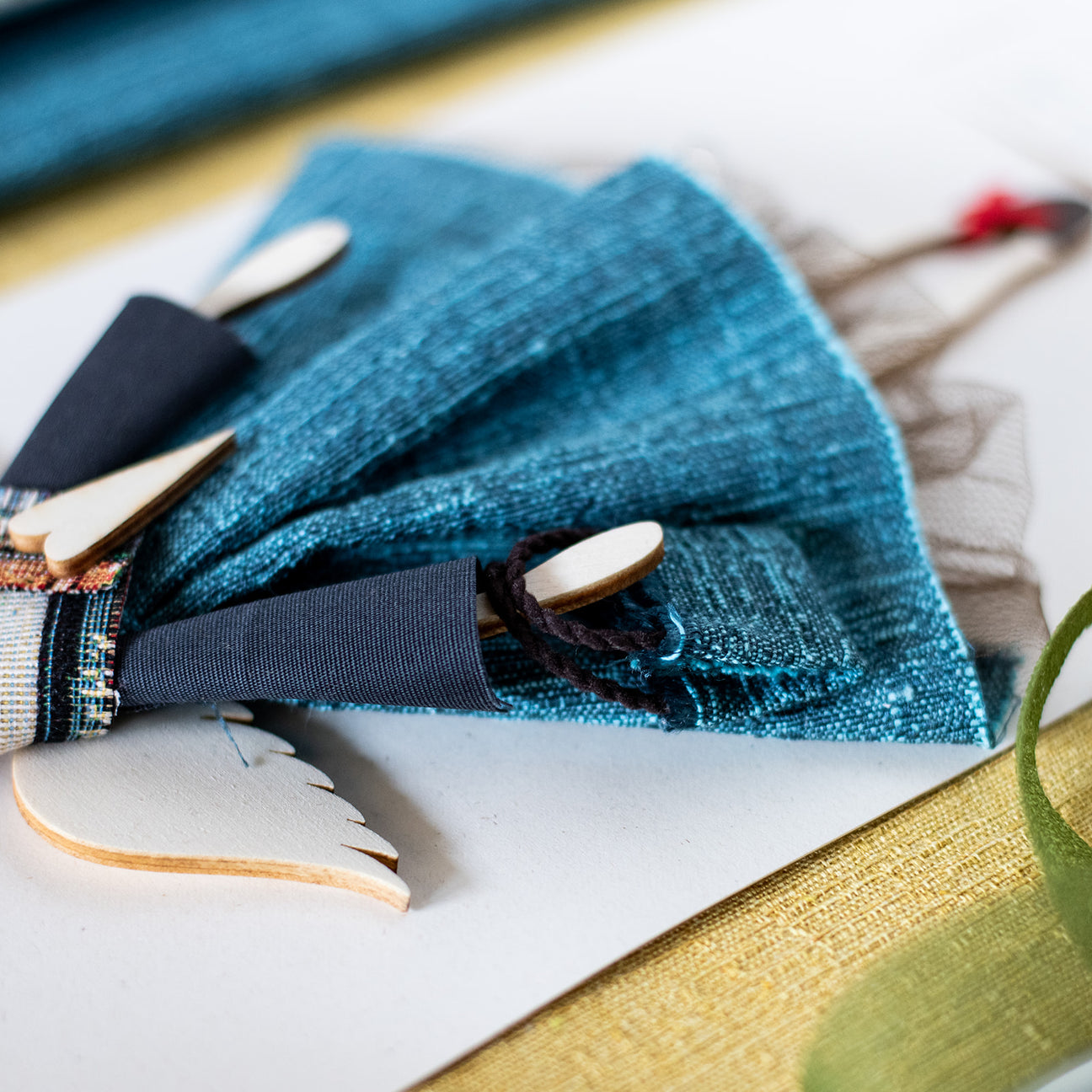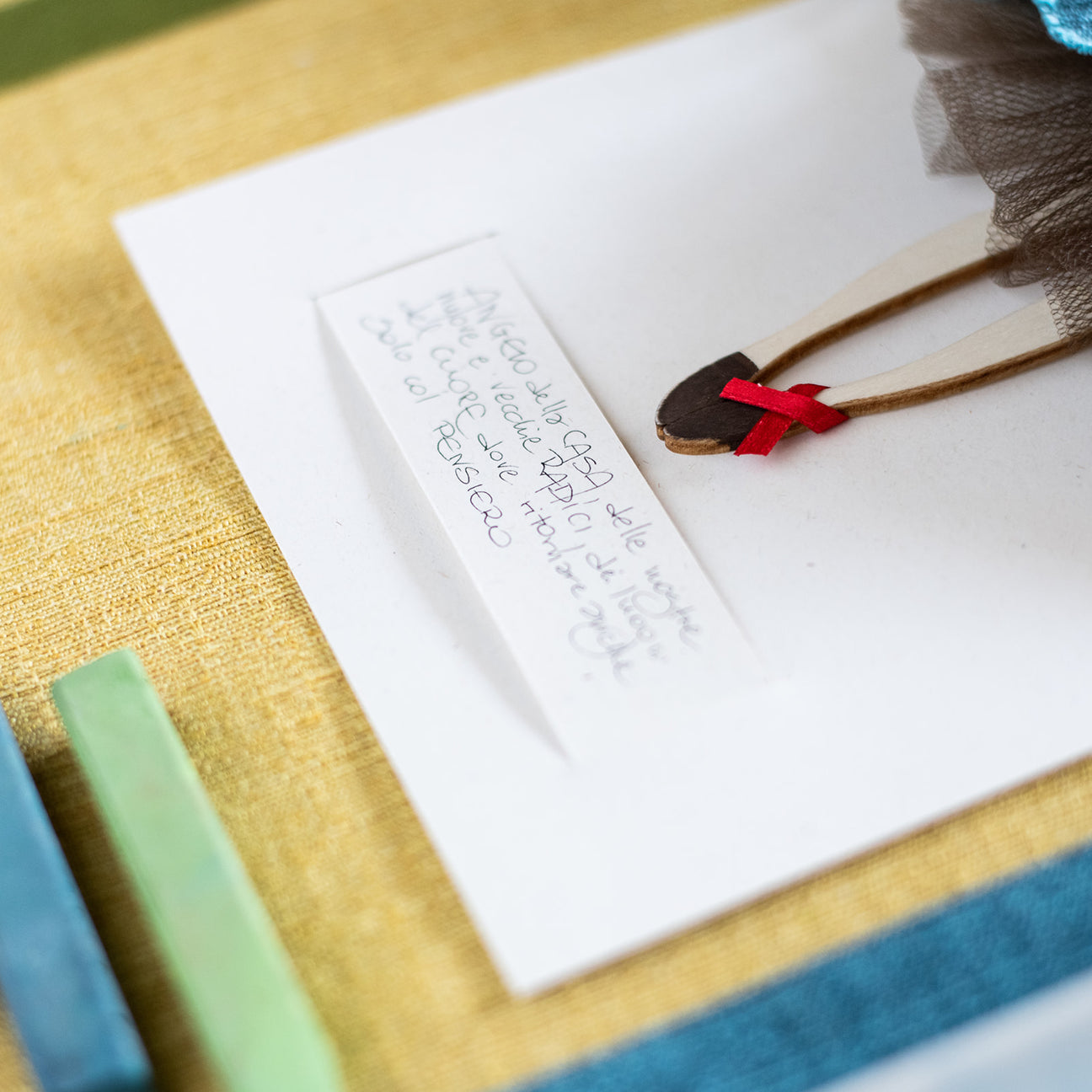 ---