Spese di spedizione
Italia: gratuite sopra i 65 €
Europa: gratuite sopra i 200 €
Composition
Shape - "CLASSICS" Collection
made of poplar wood, laser cut and hand painted
Dress
made of pink polka dot cotton and satin bow
Accessories
wooden lamb
Angel size
height 23 cm
Support
cardboard made of ivory-colored recycled paper 16x30 cm
a guardian ANGEL to protect
A new little LIFE needs to be guarded and enlightened.
The ANGELS are here for this, to make LIGHT.
We make them by hand, one by one, with patience and passion here in FRIULI.
ANGEL made of poplar wood painted and dressed by hand, pink cotton goan and satin bow; small wooden accessory in the shape of a lamb.
It is given to NEW BABIES
It's like saying "WELCOME among us"
It's pure poetry
Can be framed (see ourshell frames)or not
It's as light as a smile
You can get attached to it
It has a delicious and fragrant packaging
Delivery times: our hands are fast and the couriers too.
When a little creature arrives on earth
a star lights up and a GIRL arrives for everyone's JOY
we must celebrate
and laugh and sing because the MIRACLE of LIFE continues to manifest itself
with the warmth of a hug
a little KEEPER will watch over his peaceful sleep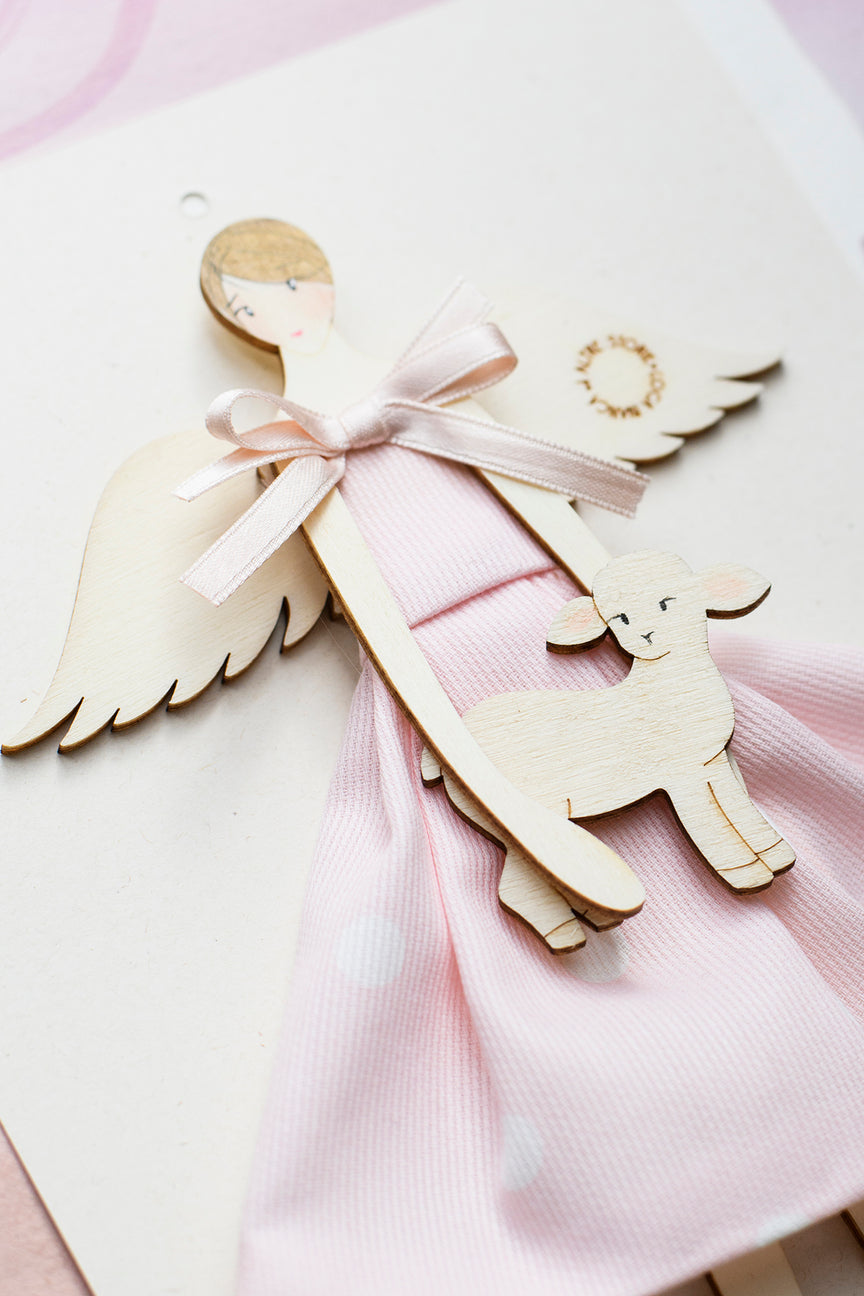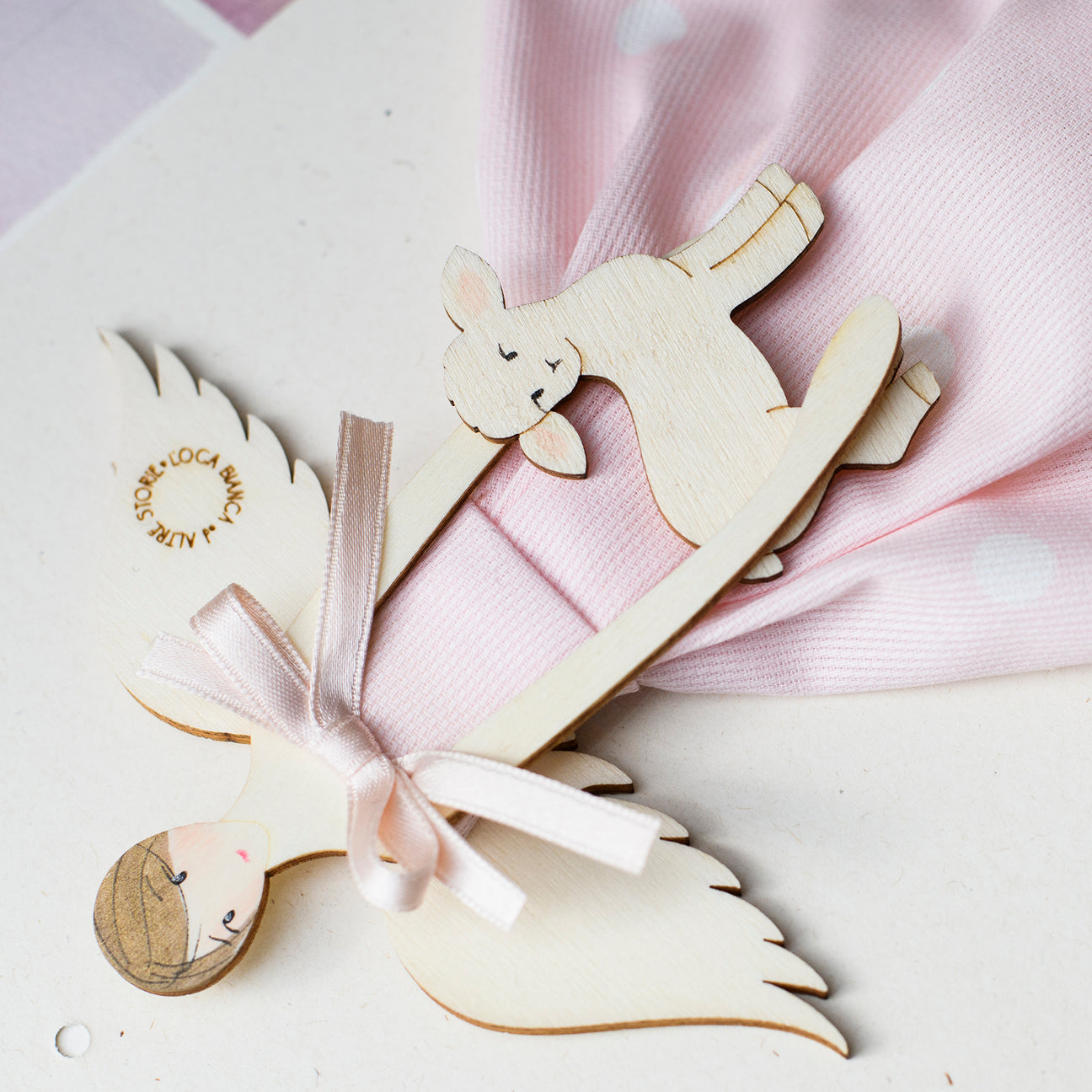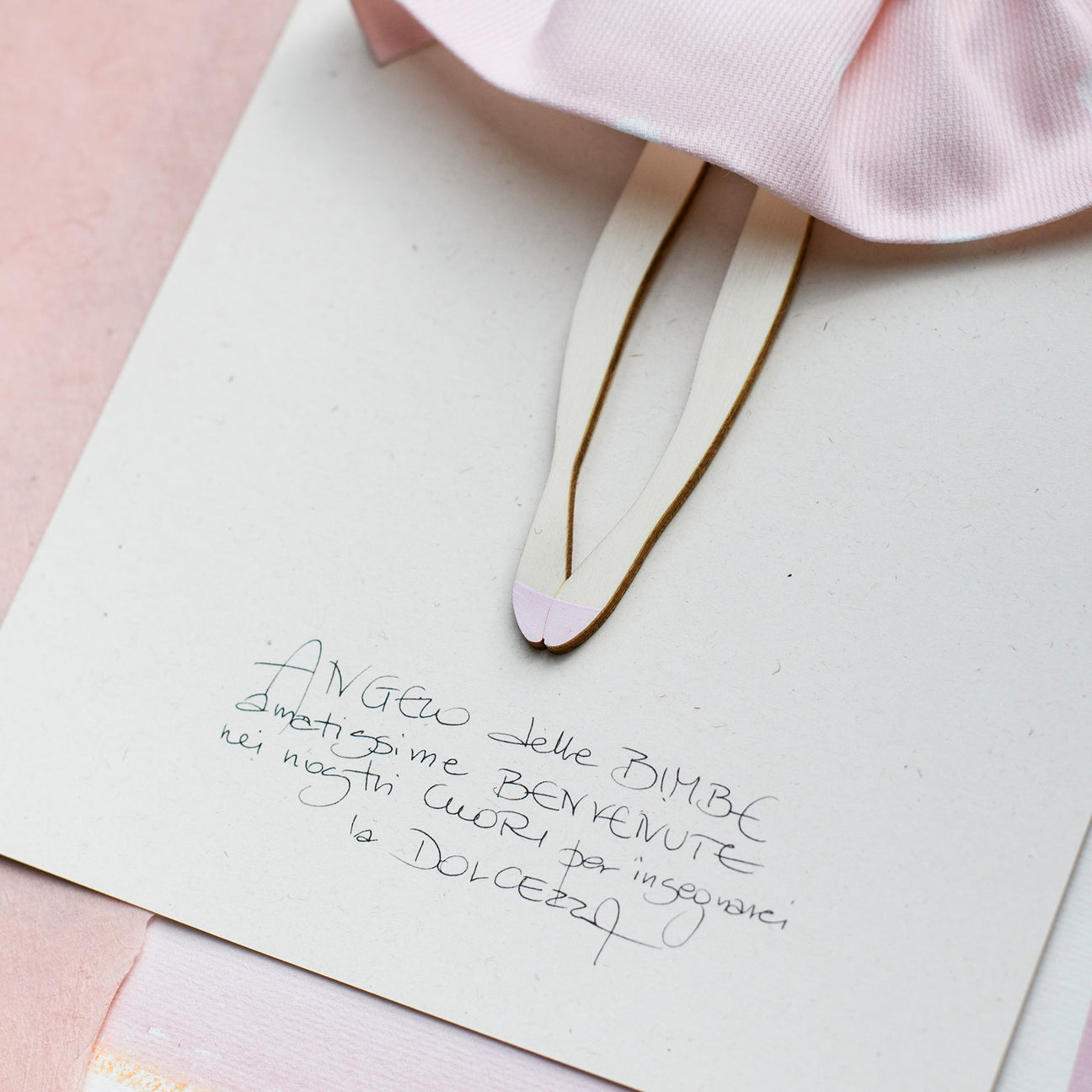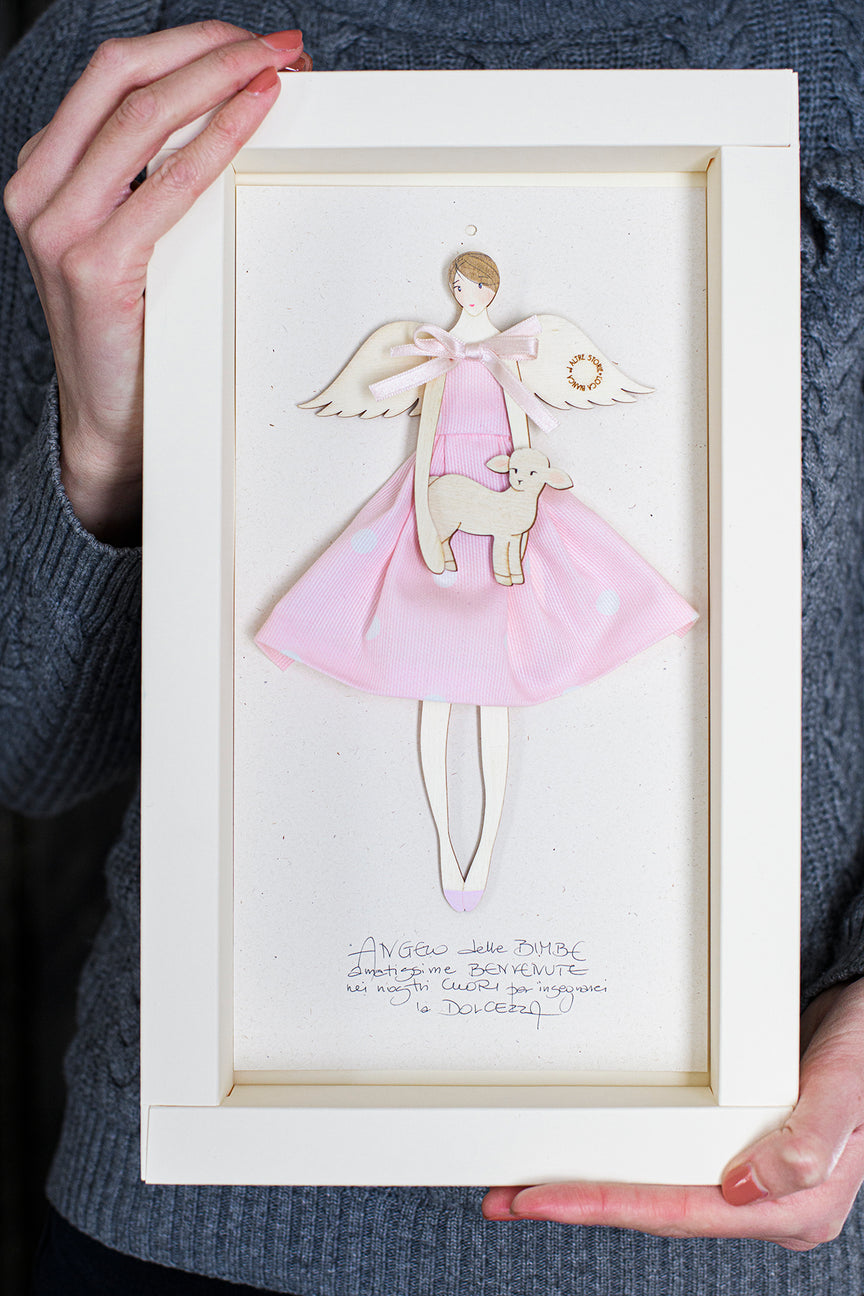 ---