Spese di spedizione
Italia: gratuite sopra i 65 €
Europa: gratuite sopra i 200 €
Composition
Shape: pendant and asymmetrical earrings
Dimensions: 5 cm
Components: lilac-dyed jade, white mother-of-pearl, purple crystal and ceramic
Nickel-free metal elements: earwires, ring, filigree flower and double heart with silver galvanic
Special features: asymmetrical earrings, handmade ceramic heart
The whiteness of the white mother-of-pearl
makes the dark red of this small handmade heart even more powerful, energy and light together to say THANK YOU to LIFE.
< / p
EARRINGS with a red HEART
Hearts are never enough
You buy it for yourself
Sometimes you give it to someone really special
You can wear it together with other treasures
You can really love it and take a look at the other earrings from the same family
You can buy it as a gift for a special occasion, do it soon as it may be out of stock
It has a delicious packaging.
Delivery times: we are fast
it's the small details
sometimes the materials become inspiration for themselves, the ceramic is made of earth and retains an intrinsic energy that passes from its nature, through the hands of those who model it, to the hands of those who touch it, once the water first, and then the fire, have produced a solid form.
They become stories
The red HEART, has always been present in the production iconography of L'OCA BIANCA ED ALTRE STORIE®, in wood or paper first,
a shared handmade in Friuli creation
now also in ceramic, thanks to the encounter with other female HANDS of our territory, because energy, like the NEW economy, has a circular motion.
handmade ceramics by Laura - Bottoni e Non Solo
&nbsp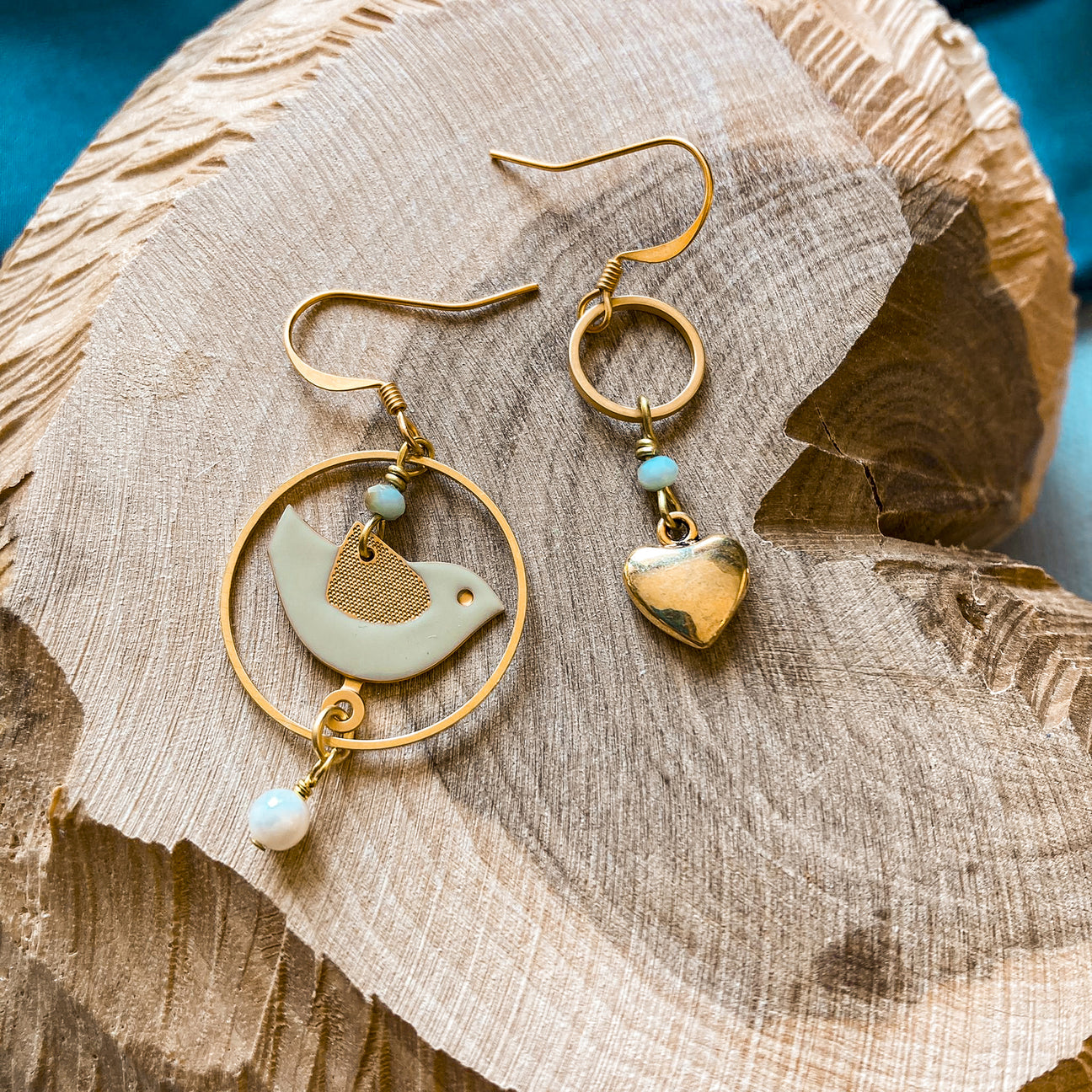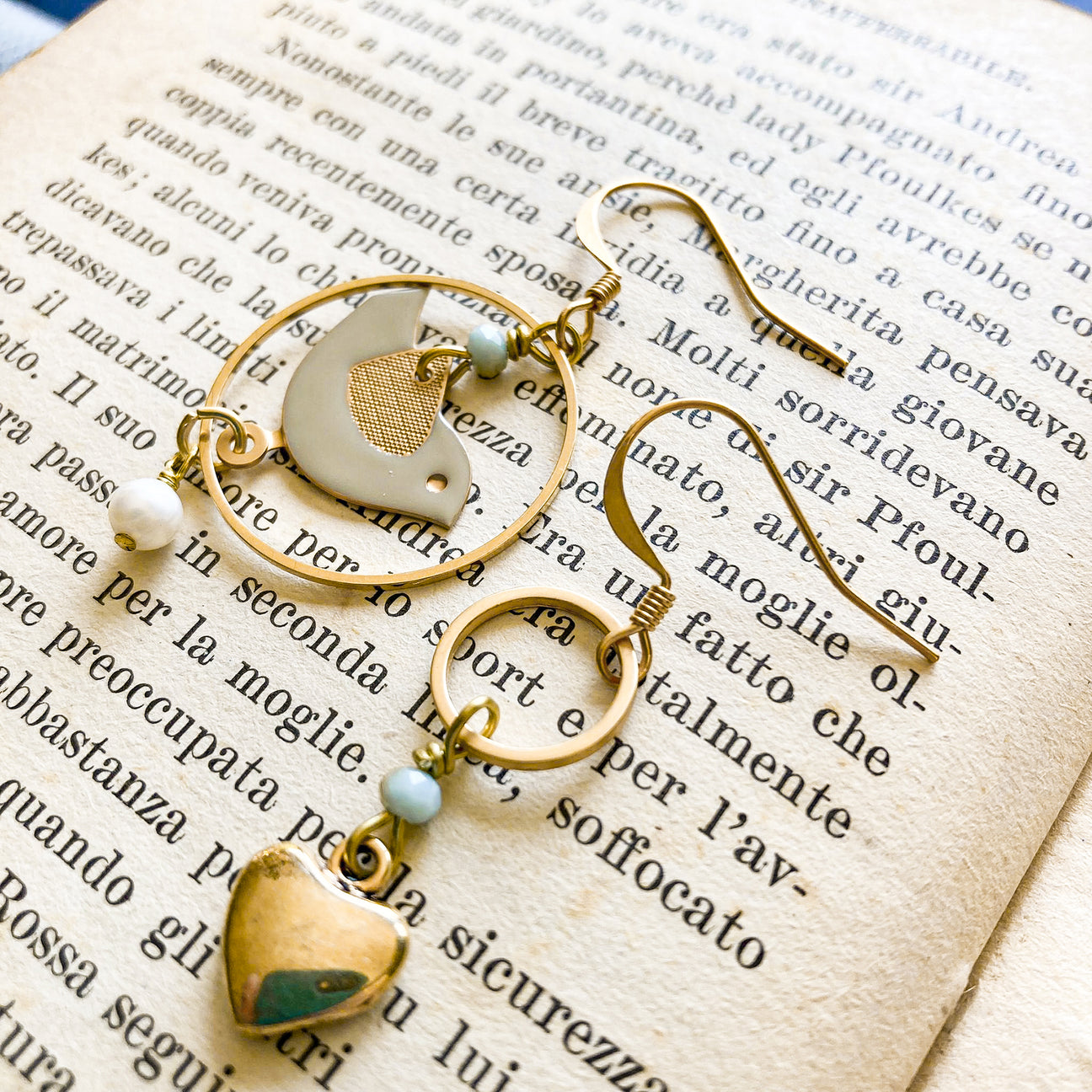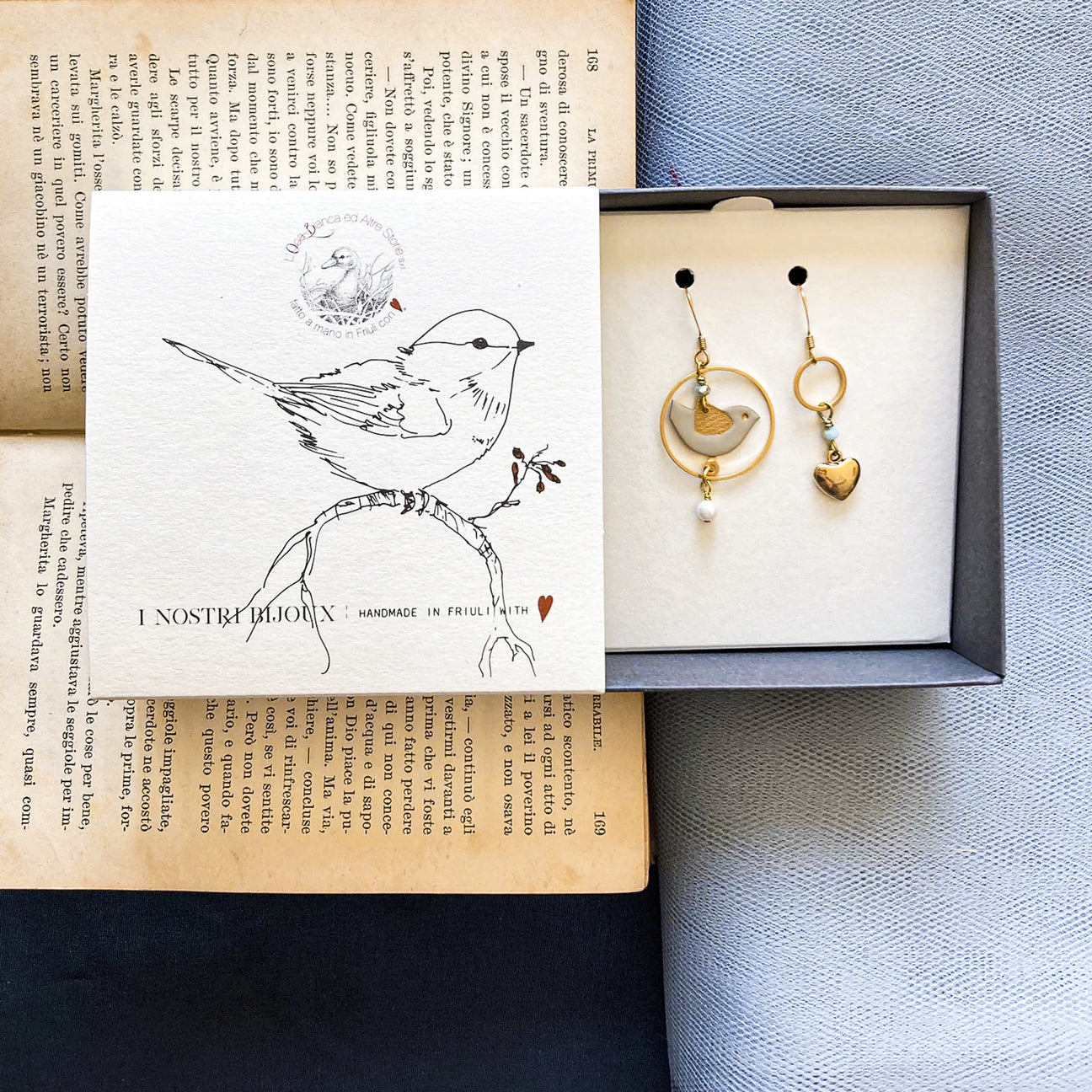 ---