Spese di spedizione
Italia: gratuite sopra i 65 €
Europa: gratuite sopra i 200 €
Composition
Cardboard album made of recycled paper with applications and customizable phrases - SET of 2 or 4 designs
Accessories: 300gr AMATRUDA 100% cotton paper, satin ribbons, small heart of beads, printed opal paper
Storybooks dimensions: large 21x29.7 cm / small 20x20 cm
what's special: they can become GUESTS BOOKS, Tableaux de Mariage, photo frames or FAVORS or much more. They are made and handwritten in Italy.
the beauty of PAPER has no end
recycled paper has its own energy which is the sum of all its previous lives, it is the right container to welcome WORDS, IMAGES and THOUGHTS that have value.
WEDDING GUEST BOOK, PHOTO ALBUM, wedding favor, set of 2 + 2 drawings
Sometimes a NOTEBOOK like this can contain a world of THOUGHTS about LOVE and LIFE...
It can become a PHOTO ALBUM...
It can be a precious BOOK of secret RECIPES to make you fall in love...
It can be full of MEMORIES of your closest FRIENDS...
Sometimes it is given to a very special person
You can get excited because that DAY will be magical...
It has an elegant and fragrant packaging
Delivery times: our hands are fast and the couriers as well.
an infinite passion
the charm of a card with many previous LIVES inspires colorful universes and collects DREAMS in its network.
transmit a message
sometimes we don't find the words to say what we have in the HEART, but they are already there in the AIR and we have to collect them so as not to forget a MAGIC DAY.
LOVE and a long journey TOGETHER
wishing GOOD and celebrating the UNION of a couple has a powerful force that regenerates and gushes like a waterfall of fresh and pure water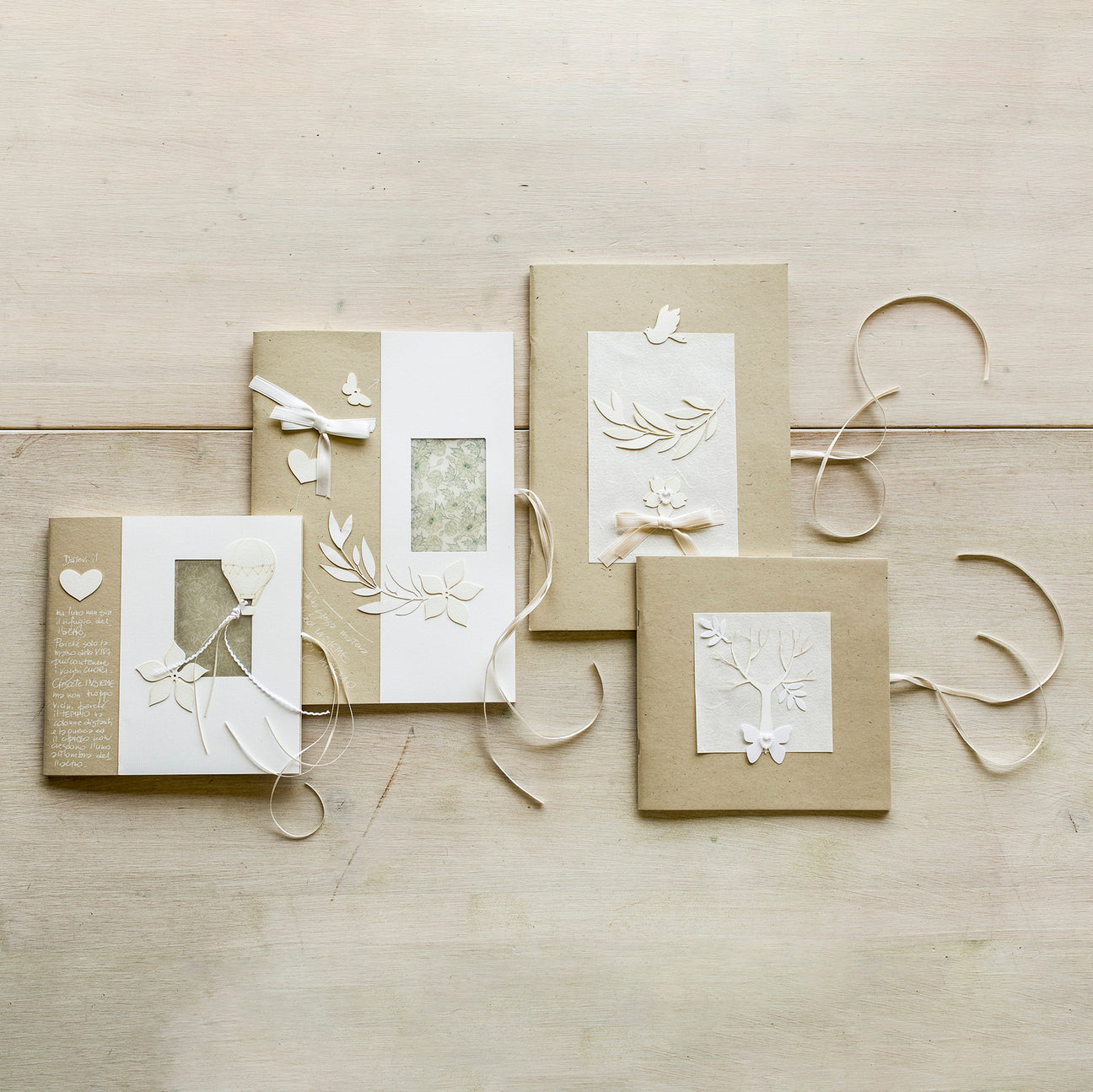 ---